At Alves Delivery we do more than just deliver your packages. As an extension of your business, we can help your company grow so you will have a competitive edge in today's fast paced economic landscape.
Delivery is crucial to any business and that is why it is vital to have a delivery company to count on when your customers need packages delivered accurately and on time.
Press Release
FOR IMMEDIATE RELEASE
Alves Delivery Receives 2012 Best of Henderson Award
Now announcing our new Referral Rewards Program
Here's how it works:
1. You refer clients to us.
2. New client opens an account with Alves Delivery.
3. You get paid. 10% of new client bill as a credit to your account or a check paid to you for 3 months. It's your choice!!
Make sure you give company signing up for new account your name and phone number
so we can make sure you get paid.
We now accept credit cards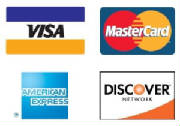 This site provides information about our company and the services we offer. We look forward to working with you now and into the future.